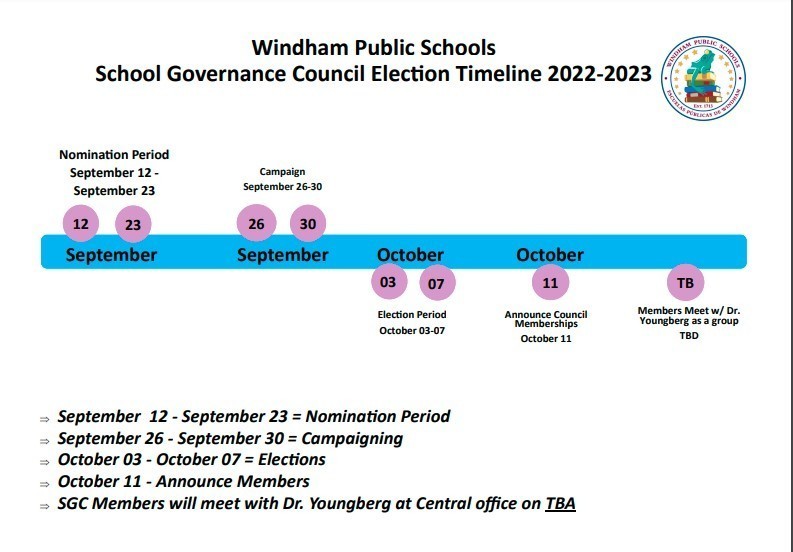 WINDHAM MIDDLE SCHOOL GOVERNANCE COUNCIL (JOIN THE TEAM!) Now is the time to act! We are looking for dedicated parents to serve on our School Governance Council. The School Governance Council (SGC) is the primary, local school decision-making body, devoted to achieving its mission and vision. The SGC is a panel of 7 Parents, 5 Staff, and 2 Community leaders who work together to improve student achievement.
Please look over the School Governance Council timeline and fill out the nomination forms available during the nomination period September 12 - September 23
Candidate forms should be sent home with your child within the next few days.
You can reach Keila Galarza (Family Liaison ) with any questions at
860-465-2569
kgalarza@windham.k12.ct.us